INTERVIEW: Jax Jones On Making Demi Lovato Collab 'Instruction' With MNEK
Mere hours after making his American television debut on Good Morning America to perform his Demi Lovato-assisted single, "Instruction," Jax Jones appeared surprisingly wide-eyed and ready for press. But that's a feat in itself, considering that the pair braved a torrential downpour in Central Park mid-performance. Still, they trekked through it and, much like his determined mentality to conquer all and conquer it well, the budding DJ went onto the next item on his itinerary.
In relaxed threads, which included a long-sleeved shirt promoting his ridiculously catchy "House Work," Jones arrived with an entourage of just two. Take into factor that the star was bound for a flight out of the country shortly after our chat and you have just another day in the life of Jax Jones. But at that moment, it was about his banger of a collab with Demi and Stefflon Don, the learning lesson he's putting into place as he embarks on his newly-entered thirties and his artful skills with a bottle of Siracha.
iHeartRadio: How was GMA with Demi Lovato this morning? It was the first time you performed on American television.
Jax Jones: First time we performed the track, first time I've been on US TV, first time I've woken up that early to perform too. [It was] a lot of firsts.
Can you talk a little bit about the making of "Instruction"? It's a very thoughtful dance track, particularly with the drums, the whistles at the end, etc.
Yeah, as noisy as the records is, it was very full out ... I imagined playing it at festivals and stuff like that. I just took a lot of inspiration from old '90s house tracks that use a lot of those Brazilian drum tracks like the Good Men. There's this song called "Give It Up" you should check out. I just wanted to make some kind of anthem, where as soon as you play it, people are going to do a certain dance.
I wrote this song with MNEK with that vision in mind. He's written like Madonna and Beyoncé and stuff. It was just his voice pitched up. We sent it over to Demi and it sounded a bit weird. Do you know what I mean, with MNEK's voice? She really loved the track. She's got good taste. Then she cut vocal and it was great and here we are.
I love how you have such a good working vibe with him.
Well, it's hard with house music in particular, it's not as formulaic as just writing a song. You got to know it as a genre. Even me as a writer myself, I can only tell you so much. I might as well do it myself. If I'm gonna collaborate, you have to know it to get in it. MNEK has done so many classics now in terms of modern house. It just works perfectly.
Demi and Stefflon Don offer very strong but different deliveries. What made you want to incorporate that kind of contrast?
The keyword is contrast. For me, if I'm gonna do any collab, it's got to have some sort of interesting contrast just because I can't just do a straight down the road thing. I wanted to balance Demi's super pop force with someone fresh who's still up and coming. I was proud to have Stefflon Don. She's cutting records with Migos. She's cutting records with Lil Yachty. For me, to put those two totally different words is me trying to do my DJ Khaled.
I read something about how you have somebody with you helping you create music and balance being on the road.
I'm working with a guy called Mike Monday, who's like teaching me to balance making music while also on the road. He was explaining to me, without getting too science-y, basically when you're touring, your logically brain just gets tired. That was the bit of my brain that I was using to make music. The thought of trying to create was just like "Oh my gosh." It's something that all DJs, in particular suffer with. He's been helping me get through that 'cause I want to do everything. I don't want to stop touring to take time out to make a record. I want to be as efficient as I can as much help as I can.
Are you working on the debut set or focusing on one-off singles?
My label just picked up my album option, so I'm ready to roll. You're gonna hopefully hear a classic album by next year.
I ask because I feel like the landscape's so different now, particularly with releasing full sets versus releasing one-off singles.
I think there's too sides to that story. I think the idea of going away to record an album is kind of dated in electronic music anyway. For big people like Adele, it makes a lot of sense. It actually adds to the tension then disappearing. In the dance music world, it is about consistency, so I'm not going to disappear to go and write this thing. Also, as much as everyone still loves singles, it's still an important thing for me to just have a body of work, so that I can do a whole set of my own songs that my fans will know. That's what it's about for me.
I know how important hip-hop is to your formula as Timberland and the Neptunes have always provided great inspirations. Would you ever think about reaching out to them for something?
Yeah, one hundred percent. It's one of those things I'll probably be bricking it so hard before the session. I wouldn't be sure what to expect.
You also turned 30 a few weeks back. Happy belated birthday! What's something you learned in your twenties that you're taking with you in this era?
Just try everything. Literally, just do everything. Any opportunity that presents itself. Do it to the best of your ability. You just don't know what door it's gonna unfold or offer you afterwards.
You're about to go on your second US tour. What did you learn from the first leg of the States dates?
The club culture in the US is different from the UK. It's actually more fun 'cause they love a lot more of hip-hop influenced dance music over here. I'm probably going to orientate my sets a bit more around that. I want to introduce more music to people when I play over here. There's going to be a lot of new gems coming out when I play out here.
Some of your stuff?
Yeah my stuff, unreleased stuff from other DJ friends 'cause now I'm getting a bit more well known, I'm gathering more friends. The address book is looking more healthy. I can say, "Send me that, send me that, send me that." You know, exclusives all day.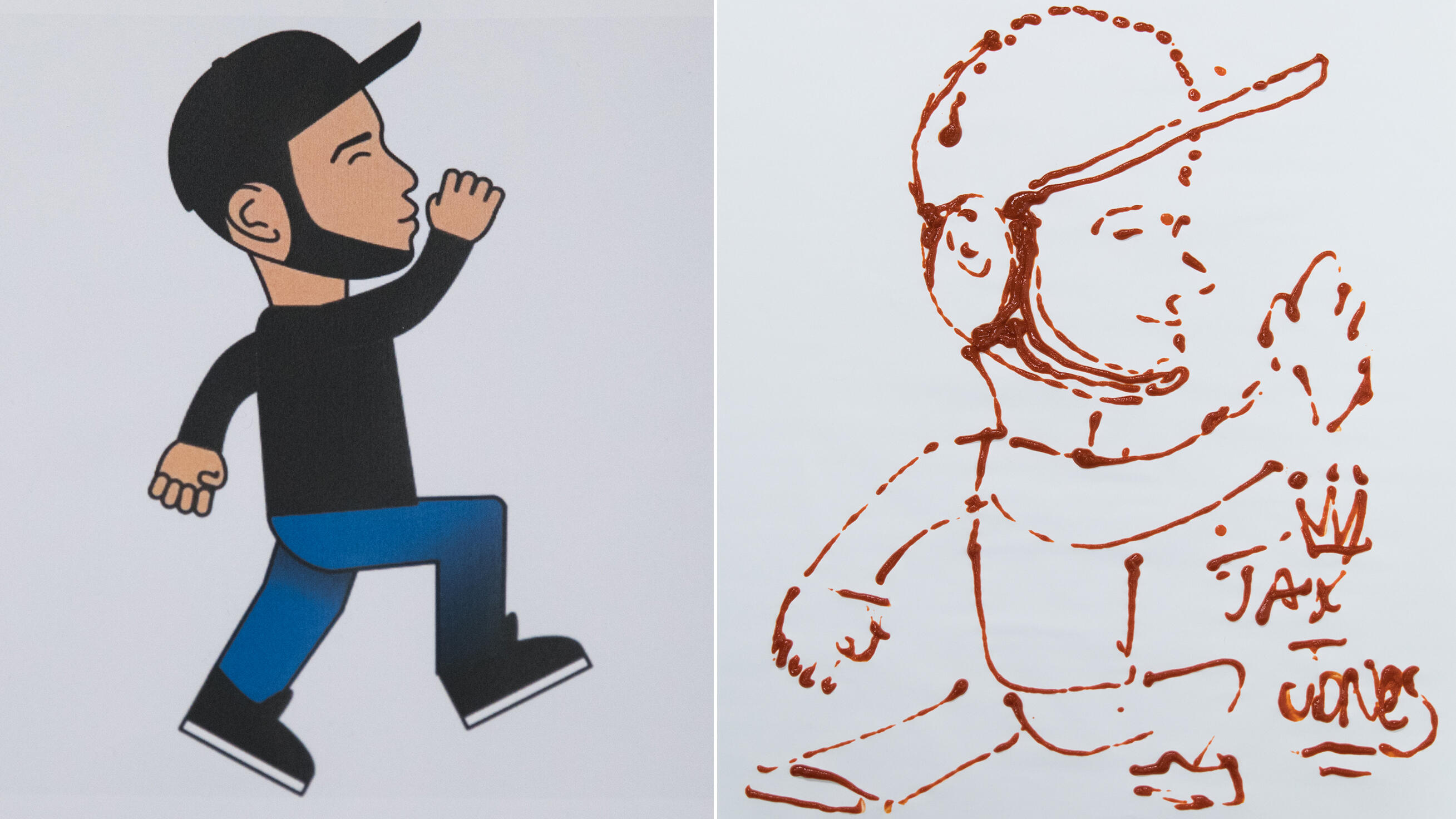 Photo: Rachel Kaplan for iHeartRadio